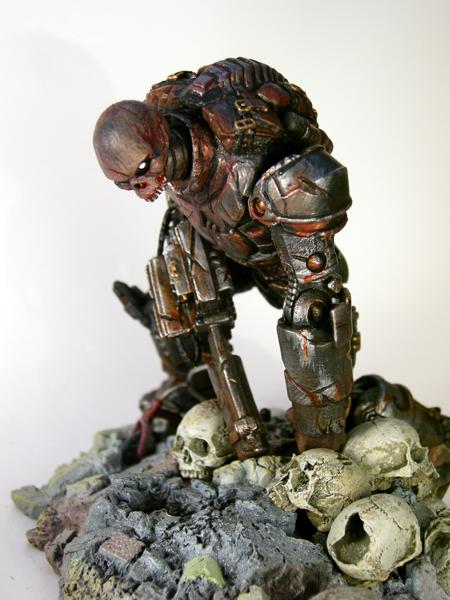 Today, I was checking the URL for last years entry to
CustomCon 30
, and came across a comment on my work by fellow customizer
G Brand
:
These figures are as terrifying as they are beautiful. Through these customs, you've painted a horrific looking future. Well done.
That's was the goal of that series, and I'm quite happy others see that as the end result.
If I'm able to finish any outstanding commission work before April, I'll be making an entry for the
Procustomizers.com's contest: "Twisted Timelines"
:
In preparation for the contest in a few months, I've jointed the
Procustomizers.com
forums and started posted there with my latest figure, a Transformers Classics 'Goldbug' custom:
I'll be posting a full gallery, along with the backlog of custom work in my next site update.